TOEFL Sample test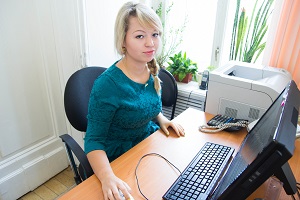 If you want that you TOEFL preparation will be as effective as possible, it is necessary to understand which sections of the test are the most difficult for you. In this regard, for majority of the candidates preparation for TOEFL begins with identifying their strengths and weaknesses. TOEFL Sample Test is the best way to accomplish it.
This procedure is very important for those who prepare for the test by himself, and for those who study individually with the teacher. Group lessons also often begin with TOEFL Sample test.
Sample tests set can be found in the Internet. They can be presented as separate sections (Listening, Reading) or demonstrate a full range of tasks and to be as close as possible to real TOEFL.
Writing and Speaking sections cannot be verified by this method. Including these sections to TOEFL Sample test requires an appreciable time and human resources.
The best way to test yourself in these sections before the official exam is to pass the TOEFL test in the specialized center. A similar test can be performed either for free or for an additional fee.
TOEFL Sample Test is often included to the course of the preparation for TOEFL, where the diagnostic test is performed on the first lesson, practice test - in the middle, and at the end you'll take the final sample test, which simulates the real exam as much as possible.
Why do you need to pass TOEFL Sample test?
You can evaluate your knowledge before the preparation for the test, during it and before the official testing.
Sample Test allows you to feel the pressure of a time limit that will prepare you for the real exam stress situations.
You can feel your strengths and weaknesses, and adjust the plan of the preparation.
You will get tips and advice from the developers or test examiners.
Jason's general introduction to the TOEFL Writing section, what to expect and some initial tips:
The procedure of offline practice test:
the test lasts about 3,5 hours;
you pass Listening, Reading, Writing section in written form;
then you are given a card with a question, on which you have to answer to the examiner, who gives feedback, or your answer is recorded on the tape;
the program or the examiner check your answers and count the total score;
then you get the final score and an optional comment for your wrong answers, as well as the tips for preparation and taking the exam.