TOEFL certificate – why do you need it?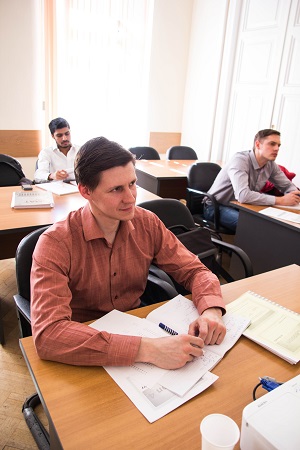 TOEFL certificate is a result of your efforts and hard work. You have already passed the preparation for the test, passed the exam and earned the right to become the owner of the certificate!
However, you have to wait for 10 days before the information about access to your scores on the official site will be on the e-mail. If you want to view the results, you need to link to your personal account at www.ets.org/toefl, and click «view scores».
Official TOEFL certificate
An official TOEFL certificate will be sent you by mail during 13 days after the test day. Usually the results in the U.S. reach students in 7-10 days, but around the world delivery time may vary from 15 days to several months.
Don't forget to clarify the nearest post office, and find out how long it takes to send messages from the United States.
Attention! TOEFL certificate will be sent only to those institutions that you mentioned on the website no later than 22.00 (local time in the city where you'll take the test) of the day which is prior to taking the test. After 22.00 you cannot delete or change the recipients. If you have not yet added information about the recipients until that time, you have to pay $18 for each copy.
The certificate is valid for 2 years from the date of the exam. However, it should be borne in mind that some schools require taking the test for at least 18 months prior to submission of the documents.
During the validity period of the certificate, you can send the copies to the educational institutions any number of times. Each copy will cost you $18.
Who accept TOEFL certificate?
More than 8,500 educational institutions, agencies and other organizations in more than 130 countries require the results of this exam.
TOEFL certificate is also required by:
migration services to give you a residence permit or a work permit,
medical and licensing agencies for certification,
employers in order to assess the level of your English proficiency.
ETS conducted a special research to determine whether a candidate have to take the TOEFL or other exam. The results showed that 4 out of 5 institutions prefer to get acquainted TOEFL certificate rather than a document of a different test. Representatives of these institutions indicated that TOEFL provides the most accurate information about the knowledge of English.
Silvia offers tips for taking the TOEFL test:
TOEFL certificate also is accepted by the migration services in Australia and the UK. In Australia the test results are needed for a student visa. In the UK the scores of the exam allow to receive visa types of Tier 1, 2, 4.